About Our Clinic
Big Sky Physical Therapy provides rehabilitation that promotes mobility, function, and quality of life through examination, diagnosis, and treatment. We provide care for orthopedic, work, sports and recreational injuries resulting from accidents and/or repetitive use. At Big Sky Physical Therapy, we're committed to one-on-one care. Each patient is treated individually by a licensed physical therapist in a private treatment room as well as in our clinic gym.
Dawn Christian established Big Sky Physical Therapy in 2009 after practicing as a clinician in the community for 14 years. She was motivated to do so by her desire to provide quality care and spend the time that is needed with each patient. Therapists at Big Sky Physical Therapy are highly trained licensed physical therapists who provide professional, compassionate, and individualized care for their patients. We have created a lasting foundation that has grown to offer specialties in certain areas.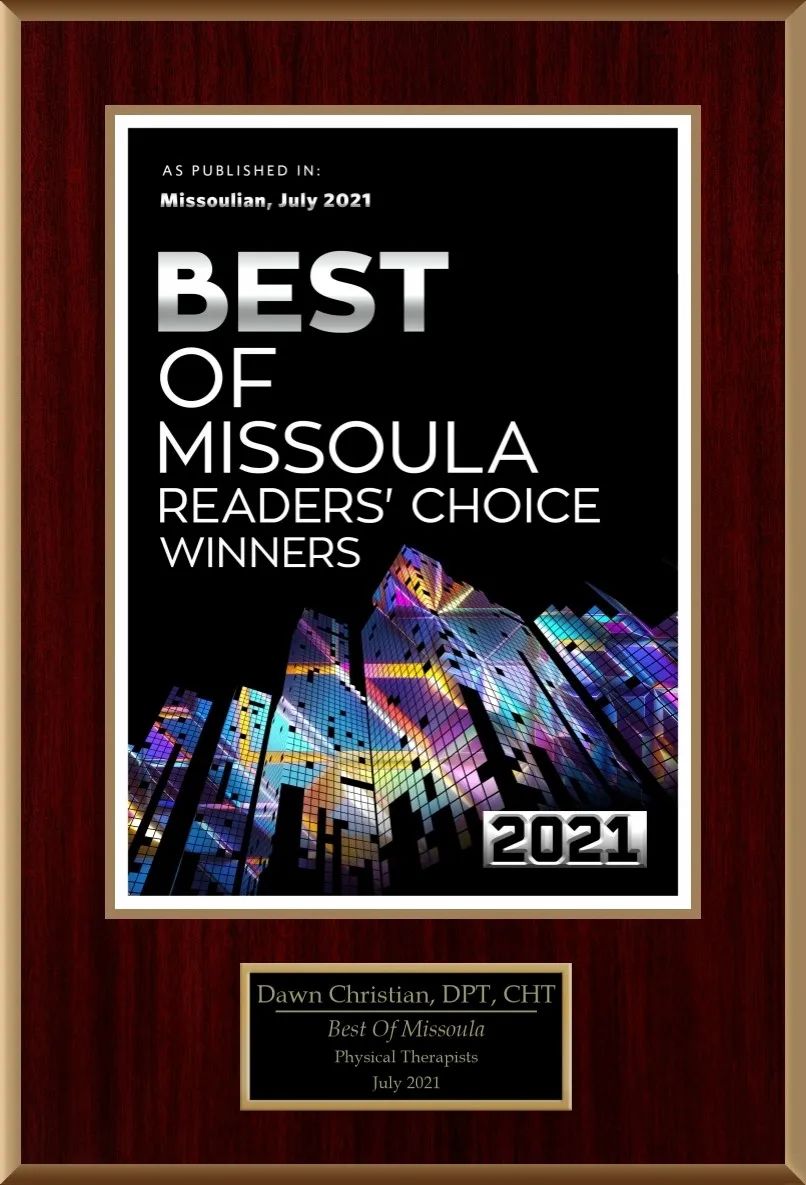 Learn about how we can help you.​
​Big Sky Physical Therapy is dedicated to provide personalized, compassionate and quality care for individuals. Our mission is to provide each patient with physical rehabilitation to help them achieve their functional and recreational goals.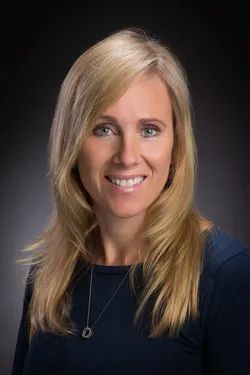 Dawn Christian
Therapist – PT, DPT, CHT
Dawn is a Certified Hand Therapist. She underwent an intensive program with additional education to be able to provide specialized treatment of the shoulder, elbow, wrist and hand. She enjoys continuing education classes to keep her up to date on best evidence practice. For more on Certified Hand Therapy please see the link on the website.
Dawn is a graduate of the University of Montana with a Doctorate in Physical Therapy. Her undergraduate degree is in Occupational Safety and Health, and she is certified through the American College of Sports Medicine as an exercise specialist. She has worked in the Missoula area for over 20 years providing care for university athletes, recreational athletes, post-surgical patients, patients with overuse and traumatic injuries. She was driven to open Big Sky Physical Therapy in 2009 to be able to continue the standard of care each patient deserves and provide individualized care. She strives to maintain the small clinic atmosphere of Big Sky Physical Therapy where every patient is treated by a licensed doctoral level physical therapist.
Dawn serves as an Adjunct Faculty in the University of Montana Orthopedic Physical Therapy Residency Program. She also teaches Evaluation and Treatment of the Wrist and Hand to the University of Montana doctoral students, in their second year.
When not in the clinic, Dawn enjoys hiking, biking, skiing and the outdoors with her husband and family.
Certified Hand Therapist
Doctorate of Physical Therapy
Exercise Specialist; ACSM certified
Functional Movement Screening Certified
Certified Astym Provider
Dry Needling/Intramuscular Certified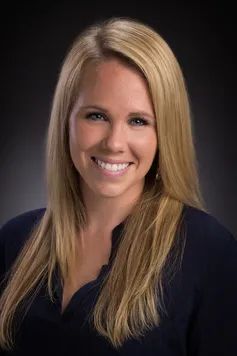 Lauren Sokoloski
Therapist – DPT
Lauren graduated from the University of Montana as a University Scholar with a Bachelors of Arts in Human Biological Sciences. She was part of the U of M soccer team for three years. Lauren attended the University of Montana school of Physical Therapy and Rehabilitation Sciences, where she earned her Doctorate of Physical Therapy (DPT) and was awarded the Nora Staael Evert Scholarship Award for outstanding leadership qualities. During clinical affiliations she studied under some of the professions leading physical therapists, including an American Academy of Orthopedic Manual Physical Therapy (AAOMPT) Fellow, in a variety of settings including orthopedics, sports medicine, aquatic therapy, neuro rehabilitation and oncology. Lauren specializes in the evaluation and treatment of TMJ/TMD related issues. She is passionate about physical therapy's ability to restore, promote and maintain patients optimal function, wellness and quality of life. In her free time Lauren enjoys spending time with family and friends, hiking, running, soccer, rafting, and any activities outdoors where she can take advantage of the beauty of Montana.
Bachelor of Arts in Human biological sciences; 2012
Doctorate of Physical Therapy; 2015
​Craniofacial Certification (TMJ Treatment); 2015
​Certified ASTYM Provider; 2016
​Dry Needling/Intramuscular Stimulation Certified; 2016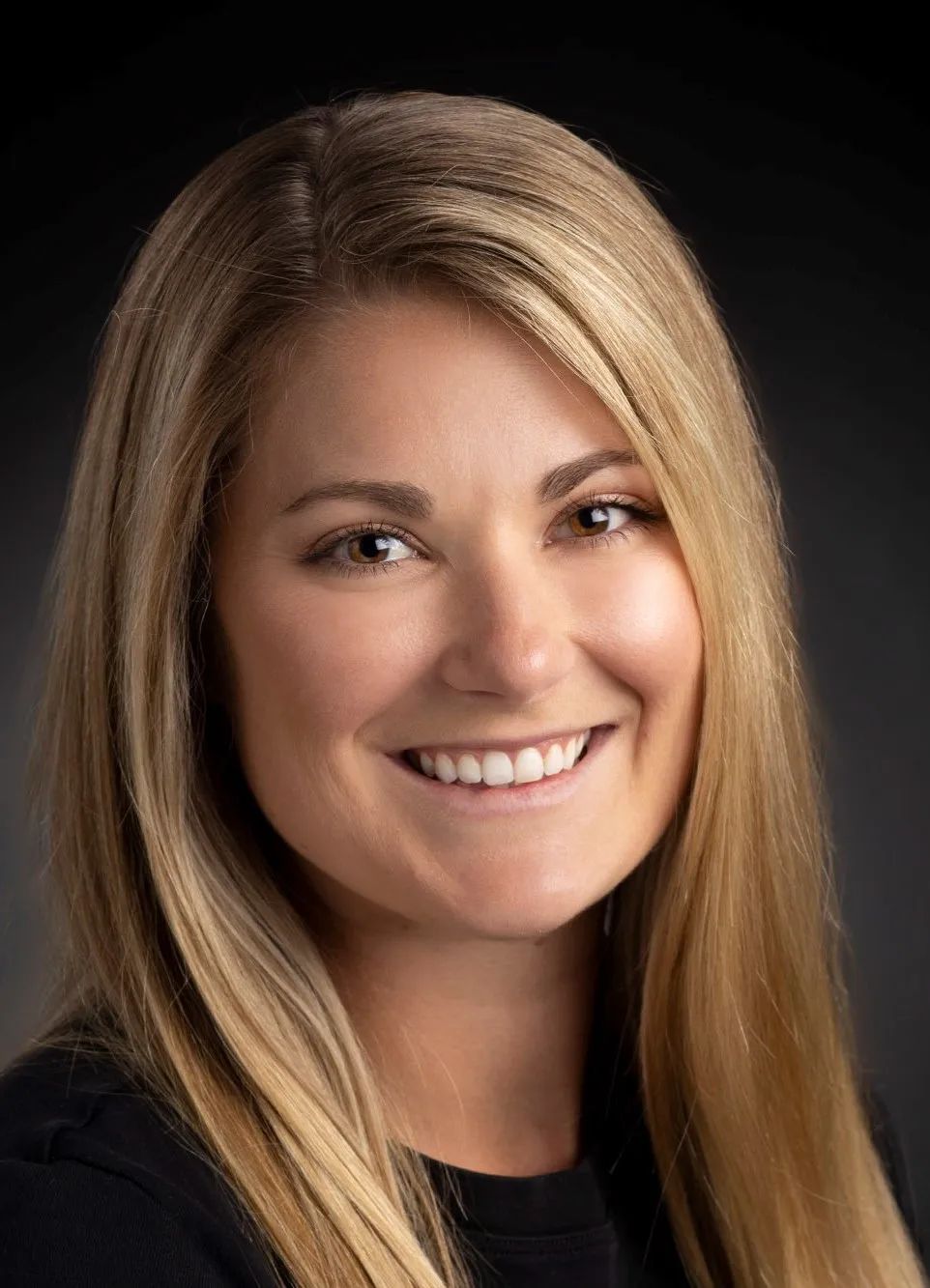 Codi Cole
Therapist – DPT
Codi was born and raised in Pendleton, Oregon. She attended The University of Montana in Missoula and earned a Bachelor of Science in Exercise Science and a minor in Dance. Following undergraduate education, Codi attended West Coast University in Los Angeles, CA, and earned her Doctorate of Physical Therapy. She gained extensive experience working in the Flathead Valley treating various orthopedic and neurological injuries and is excited to return and provide clinical expertise to Missoulians.
Codi is a Dance & Performing Arts specialist. She works closely with the Missoula dance community and performs in-house assessments and consults at local studios. When she is not in the clinic, you may find Codi spending time with her husband exploring the local trails, ski runs, and rivers.
Codi is motivated by educating and guiding patients to better understand their bodies and how they can return to what they love to do!"
Master Dry Needling Level 1
Dance Medicine Specialist
Doctorate of Physical Therapy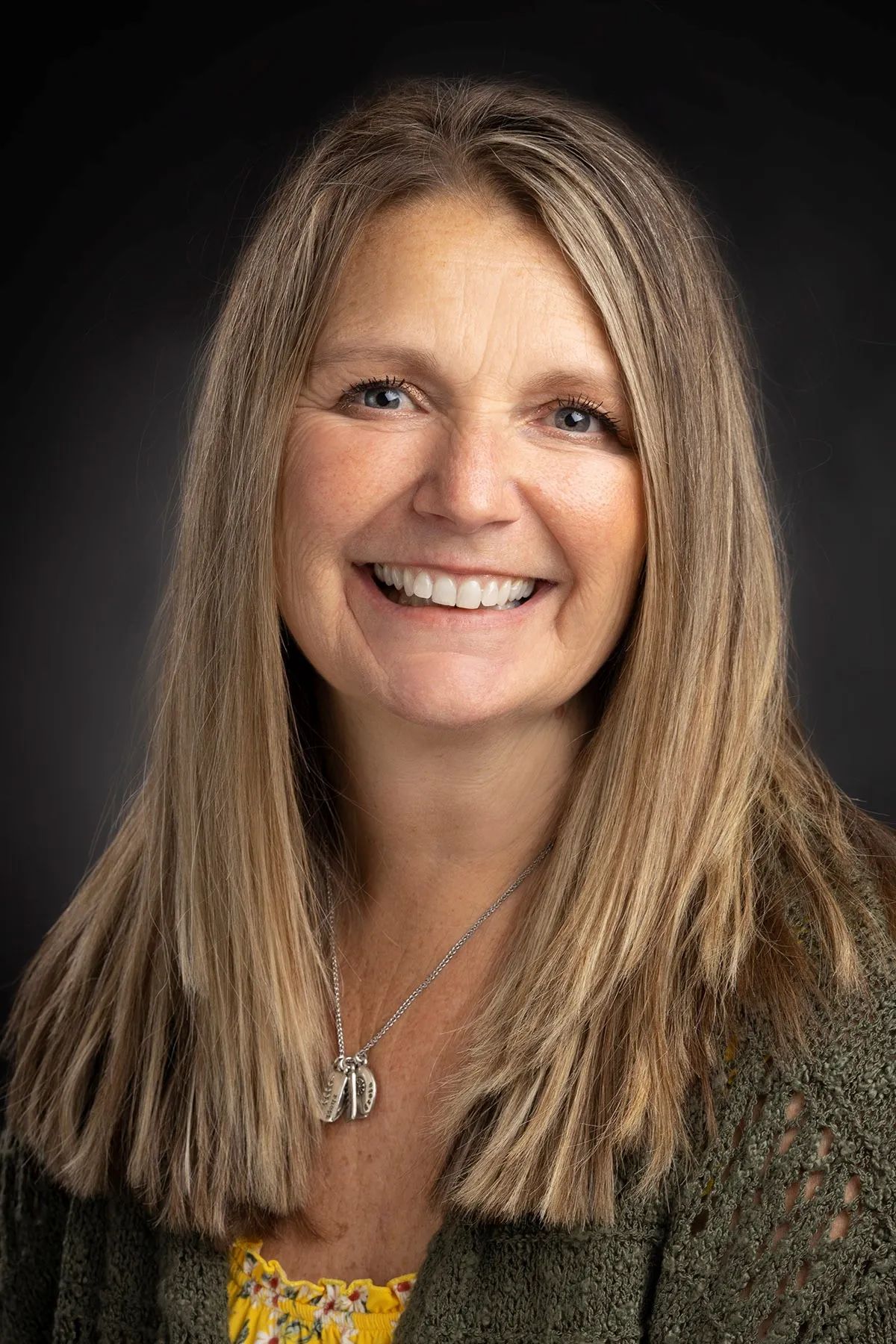 Sherry Jeckel
Office Coordinator
Sherry is Big Sky Physical Therapy's Office Coordinator with several years of experience as a Patient Service Representative in the medical profession. She is an organized team player and self-motivated. Sherry has a passion to help and take care of others.
In her leisure time, Sherry loves spending time with her husband and family. She enjoys gardening, camping, kayaking, and appreciates the beautiful outdoors of Montana.