Orthopedic Physical Therapy, Sports Injuries, Work Injury Rehabilitation, and Trigger Point Dry Needling
Big Sky Physical Therapy provides rehabilitation that promotes mobility, function, and quality of life through examination, diagnosis, and treatment. We provide care for orthopedic, work, sports and recreational injuries resulting from accidents and/or repetitive use.
We provide a personalized treatment plan, private treatment rooms, and one-on-one care from start to finish. We take special interest in restoring proper movement patterns to prevent further/future injury and to obtain optimal strength, range of motion, and function. Our focus is on relieving your pain, preventing injury or re-injury, restoring and enhancing your function and mobility, as well as achieving your health, active lifestyle and therapy goals.
After 5 months of sciatic pain (daily pain level of 6-8) I saw Lauren in December. After 4 visits I experienced 80-90% reduction in pain. I continue to do the daily recommended exercises at home and now have 0-1 pain some days. Thanks Lauren. You know your stuff. LNM


★★★★★
Big Sky Physical Therapy is also Big Sky Hand Center
A Certified Hand Therapist practices the art and science of rehabilitation of the upper extremity, which includes the shoulder, elbow, wrist, and hand. Shoulder to hand therapy is a practice that combines comprehensive knowledge of the structure of the upper limb with function and activity.
Dawn Christian, who established Big Sky Physical Therapy, is a Certified Hand Therapist and a member of the American Society of Hand Therapists.
What We Treat
Orthopedic Injuries ​​
Recreational Injuries
Sports Injuries
Work Injuries
Repetitive Use Injury or Pain
Injury From an Accident
Pre/ Post Surgical Strengthening
Our Specialties
TMJ/Craniofacial Treatment​ ​​
ASTYM/IASTM Treatment
Shoulder, elbow, wrist and hand rehabilitation by a certified hand specialist
​Women's Health and Pelvic Floor Dysfunction
Strain/Counter-Strain techniques
Dry Needling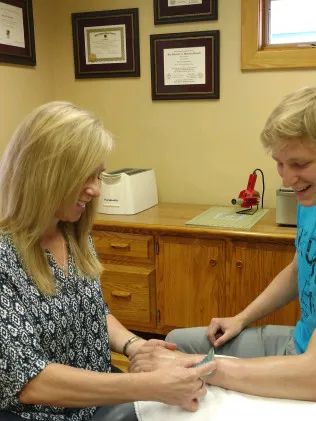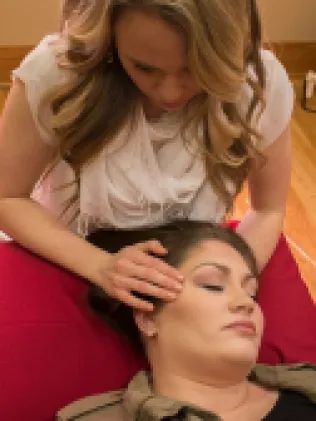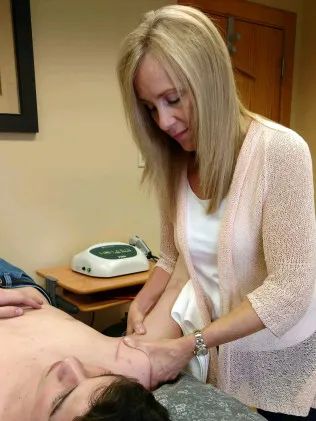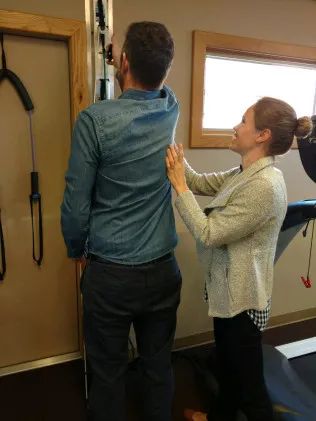 Dry Needling
Dry Needling (also referred to as Intramuscular Stimulation) uses thin solid filament needles to penetrate the skin, the goal is to create a local twitch response (LTR) in the muscle to cause a spontaneous contraction and relaxation of the muscle fibers. This has been shown to normalize the mechanical, electrical and biochemical components of muscles with myofascial dysfunction. Dry needling is different from Acupuncture, and is based on the western medicine understanding of neuroanatomy and the musculoskeletal system. Dry needling is beneficial to many patients including those with entrapment syndromes (piriformis syndrome, thoracic outlet syndrome, cubital tunnel syndrome etc.), sprain/strain injuries, tendinitis, chronic pain, chronic tension type headaches and compartment syndrome. Dawn Christian, Lauren Sokoloski, and Mackenzie Burns-Kasper are certified in Dry Needling. If you have questions about dry needling , be sure to contact us today.
Astym® Treatment
ASTYM® treatment is an evidence-based rehab program specifically designed to treat degenerative tendinopathies and scar tissue that can interfere with recover after surgery or injury. It stimulates the body to regenerate and heal, decreases pain, enhances mobility, and keeps patients active. ASTYM® therapy has proven effective in the treatment of lateral epicondylosis (tennis elbow), medial epicondylosis (golfer's elbow), carpal tunnel syndrome, plantar fascitis, chronic ankle sprains, shin splints, and post-operative joint replacements, to name a few. Both Dawn Christian and Lauren Sokoloski are ASTYM® certified. If you have questions about ASTYM®, be sure to contact us today.
Learn about how we can help you.​
Big Sky Physical Therapy is dedicated to provide personalized, compassionate and quality care for individuals. Our mission is to provide each patient with physical rehabilitation to help them achieve their functional and recreational goals.